Working at BIOKÉ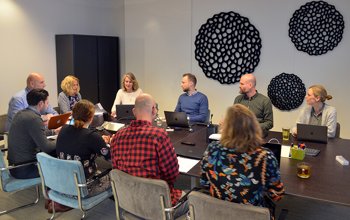 BIOKÉ is an innovative organization that for a large part thrives on well qualified and knowledgeable employees. Therefore we are always looking for experienced and enthusiastic professionals.
Do you have;
A PhD in Molecular Biology, Cell Biology or equivalent?
2 to 4 years of sales experience in Life Science?
Also an excellent knowledge of Dutch, English and/or German?
Then we gladly invite you to send your application to hr@cellsignal.eu and we look forward to meeting you.
Our current open positions
We currently have no open positions
Do you know Cell Mentor?
Cell Mentor empowers early career researchers with career inisghts, publishing advice and techniques on experimental processes and procedures. Find videos, blogs and articles like...
How do you build your resume for a job in a new industry?
An introvert's guide to networking at conferences
Actionable advice for a satisfying career in the biomedical sciences
Learn more at www.cell.com/cell-mentor