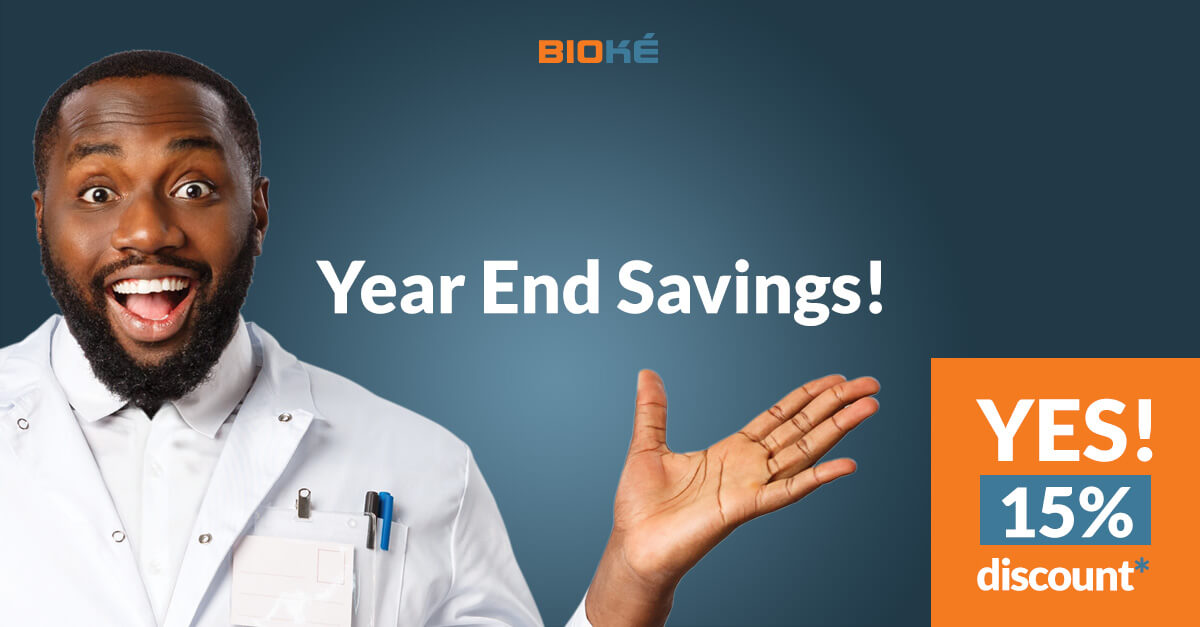 YES! Year End Savings for many BIOKÉ products
Make your move now! Use code "EUYES20" when placing your order

End 2020 positively and benefit from 15% discount* on all our products from Bethyl Laboratories, abc biopply, MACHEREY-NAGEL, New England Biolabs (NEB), 4titude and SensoQuest. Don't forget to mention the reference "EUYES20" on your order. There are no limitations, so make your move now!
| | |
| --- | --- |
| | Bethyl Laboratories is known for their validated top-quality antibodies and custom polyclonal antibody services. |
| | abc biopply developed an innovative modular multi-purpose 3D cell co-culture system. |
| | The ready-to-use DNA and RNA purification kits from MACHEREY-NAGEL (MN) are available in various formats including high-throughput applications. (MN is only available via BIOKÉ in the Netherlands). |
| | New England Biolabs (NEB) has a wide selection of enzymes and kits for genomic research like molecular cloning and next-generation sequencing. |
| | 4titude from Brooks Life Sciences delivers consumables and bench top instrumentation for PCR & sequencing, assay screening, compound storage and microplate sealing. |
| | SensoQuest offers robust thermal cyclers with 5 years warranty. |
* Terms and conditions: this special offer is valid in the Netherlands, Belgium and Luxembourg until December 31st, 2020. The offer is only valid for orders with the promotion reference "EUYES20" that contain products from abc biopply, MACHEREY-NAGEL, New England Biolabs (NEB), 4Titude, Bethyl Laboratories or SensoQuest. MACHEREY-NAGEL products are only available via BIOKÉ for customers from the Netherlands. No cash or cash equivalent. Promotion may not be applied to existing, pending or prior orders. No other discounts apply. Cannot be combined with any other promotions or discounts. BIOKÉ reserves the right to change or terminate the promotion without notice at any time.