abc biopply is specialised in the standardisation of biological components and complex cellular systems. With 3D CoSeedis™, it is at the cutting edge of 3D cell culture technologies and defines a quantum leap in 3-dimensional ex vivo cell biology.

Company Profile
abc biopply is an innovative and dynamic biotech company headquartered in Solothurn with laboratory and research facilities in Cham, Switzerland. The company was founded in 2015 with the aim to substantially improve the level of standardisation of complex cell biological processes, namely in the area of 3-dimensional cell culture technologies. abc biopply devotes its know-how and expertise in complex cell culture technologies to define and validate standardised workflows, technologies and protocols, particularly in 3-dimensional applications.

3D CoSeedis™ - The new standards in 3D Co-Culture of abc biopply
Innovative modular multi-purpose 3D Cell Co-Culture System.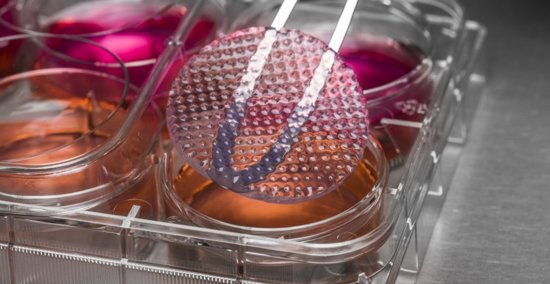 3D CoSeedis™ from abc biopply ag is a novel scaffold-free 3D cell co-culture system. It consists of a unique conical agarose matrix array (CAMA) that allows the formation of spheroidal and non-spheroidal cell aggregates in a highly-reproducible and consistent manner. The conically shaped microwells within the array allow precise determination of aggregate volume and cell growth. Furthermore, the modular composition of the 3D system allows distance co-cultures and, consequently, the standardisation of protocols.

Value Propositon by workflow driven standardisation of complex cell culture processes.
Adding value by time/cost saving via:
Standardised and validated protocols
Increased efficiency through highly reproducible 3D cell constructs
Intuitive and validated HTS/HCS-compatible read-outs
Versatile applicability through modular set-up
Send me more information about the 3D CoSeedis cell co-culture system
BIOKÉ is the distributor of abc biopply in the Netherlands, Belgium and Luxembourg. Contact us if you have any questions about abc biopply products