No need to login to view prices!
Webshop under construction
Due to technical maintenance the webshop is closed until January 4th, 2020. We wish you a successful 2021!
Cell Signaling Technology Poster "Pathways in Human Cancer"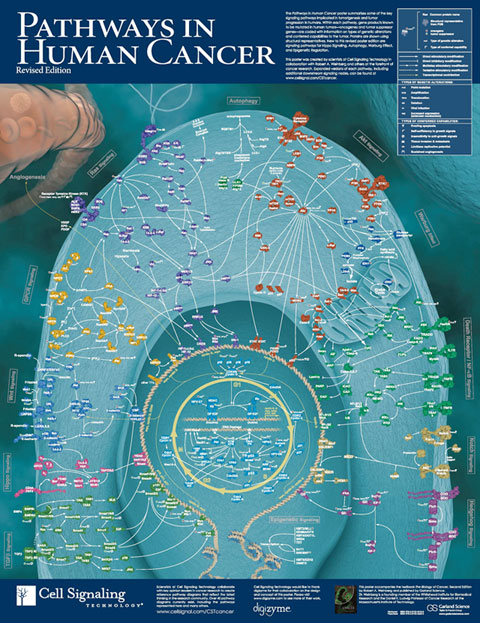 Features peer-reviewed protein mapping and accurate molecular rendering of proteins.
Summarizes the latest signaling nodes implicated in cancer signaling.
Contains pathway-specific color-coded nodes.

We offer you poster from Cell Signaling Technology for free, just complete your details below.
This poster is available for labs from the Netherlands, Belgium and Luxembourg. Are your from another country? Please request this poster via Cell Signaling Technology.


Product has been added to your cart.