No need to login to view prices!
Webshop under construction
Due to technical maintenance the webshop is closed until January 4th, 2020. We wish you a successful 2021!
The new MACHEREY-NAGEL catalog 2020/2021 is here!
We are happy to announce the arrival of the new Bioanalysis Catalog 2020/2021 from MACHEREY-NAGEL. This catalog comes in the familiar design, presenting all Bioanalysis products, including MACHEREY-NAGEL's newest product innovations. Summarized product information of all Bioanalysis products can be found on 140 pages, sorted by main the categories, e.g., 'Plasmid DNA', 'Clean up', 'RNA', 'DNA', and 'Protein'.
You can download the catalog PDF or request a printed version. If you request a printed version, the catalog will be shipped to you in July or August 2020.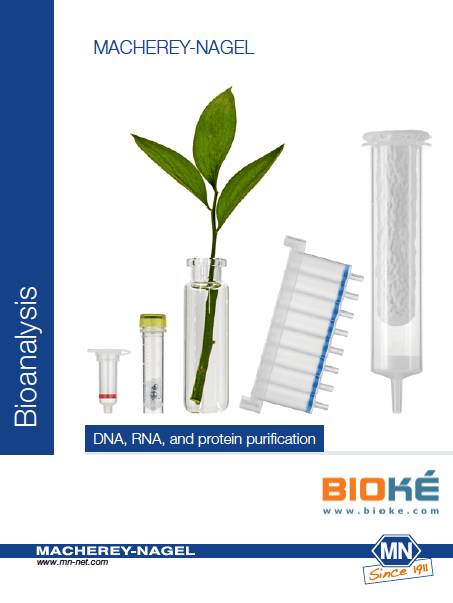 Request a printed copy
Product has been added to your cart.