No need to login to view prices!
Webshop under construction
The BIOKÉ webshop is under construction until January 2nd, 2018. We wish you a successful 2018!
NovoCyte Flow Cytometer, incredibly flexible high performer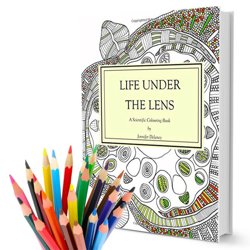 How colorful are your experiments? Brighten up your lab life with the new NovoCyte 3005 Flow Cytometer from ACEA Biosciences. You can analyse up to 15 colors in 1 sample! Add the NovoSampler Pro in the mix and you can analyse up to 96 samples in just a push of a button. Automatic and programmable shutdown lets you enjoy your evening to unwind from your workday.

Interested in more information? Leave your details below and relax in style with the original life science coloring book "Life under the Lens"**. Our Product Specialist Protein and Cellular Analysis Martijn Blommaart will be in contact with you.

Brighten your day and complete your details below!
** Terms and conditions: this offer is valid until June 30, 2018 for laboratories performing Flow Cytometry in the Netherlands, Belgium and Luxembourg. 1 book per department. No cash or cash equivalent. Offer may not be applied to existing, pending or prior orders. Cannot be combined with any other promotions or discounts. BIOKÉ reserves the right to change or terminate the promotion without notice at any time.

Product has been added to your cart.