NovoCyte Flow Cytometer, incredibly flexible high performer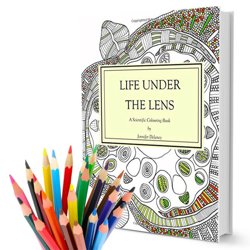 How colorful are your experiments? Brighten up your lab life with the new NovoCyte 3005 Flow Cytometer from ACEA Biosciences. You can analyse up to 15 colors in 1 sample! Add the NovoSampler Pro in the mix and you can analyse up to 96 samples in just a push of a button. Automatic and programmable shutdown lets you enjoy your evening to unwind from your workday.
NovoCyte® is a high performance benchtop flow cytometer designed for all levels of users and all types of laboratories. This budget-friendly instrument is capable of detecting up to 17 parameters with enhanced sensitivity and resolution. The customizable laser and optical configurations of NovoCyte offer a high degree of flexibility while providing complex cell analysis capabilities. The NovoExpress® software facilitates easy and intuitive sample acquisition and analysis. Automation of multiple fluidic functions eliminates cumbersome and time consuming procedures. User hands-on time is minimized by the flexible NovoSampler® Pro which can automatically analyze samples in single tubes, multi-tube racks, or 24-, 48-, or 96-well plates (more specifications).

Interested in more information or an on-site demonstration? Leave your details below, receive the information you want and relax in style with the original life science coloring book "Life under the Lens"**.
Brighten your day and complete your details below!
Do you want to a printed or digital brochure, do you have a specific question about the instrument or do you want to have a live demonstration? Let us know and you will be contact by Martijn Blommaart - Product Specialist Cellular & Protein Biology within some days with the information you need. The coloring book will be shipped to you.
** Terms and conditions: this offer is valid until September 30, 2018 for laboratories performing Flow Cytometry in the Netherlands, Belgium and Luxembourg. 1 book per department. No cash or cash equivalent. Cannot be combined with any other promotions or discounts. BIOKÉ reserves the right to change or terminate the promotion without notice at any time.