No need to login to view prices!
Webshop under construction
Due to technical maintenance the BIOKÉ webshop is closed until November 15th, 2020. We apologize for any inconvenience caused.
DNA purification from hard-to-lyse samples
Efficient & fast DNA extraction

Struggling with DNA isolation from hard-to-lyse samples?
Benefit from our individual and convenient solutions
Bead Tubes for efficient homogenization included
Up to 60% more DNA compared to standard extraction methods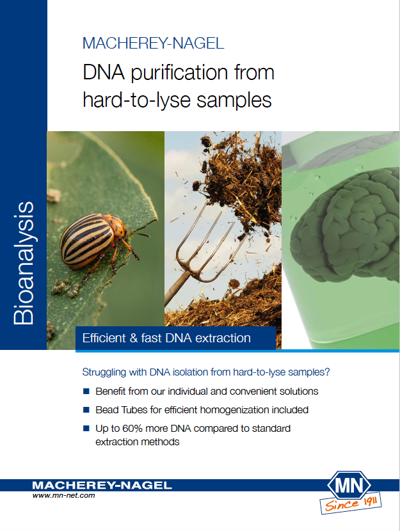 Product has been added to your cart.